Adrian Kiehlbauch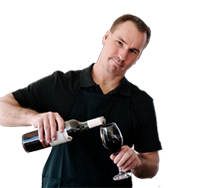 Adrian is very excited to share Straight Up Bar Services with you. With years of experience in the hospitality industry, and a drive for being a superior bartender, Adrian excels at making others feel comfortable at all times. His passion is to make people smile and he very much looks forward to serving and giving you a great Event experience.
Straight Up Bar Services was created with one goal in mind, and that is to "Make sure that your experience with us is a Great one"
Contact Adrian at: This email address is being protected from spambots. You need JavaScript enabled to view it.
---
Robin Wong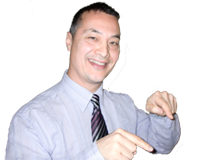 Robin Wong, also known as mrkarmajunkie, is a Happiness Coach, a Motivator, and an Event Planner. Robin's passion is to Make a Difference, and he always gets excited about making people smile and transforming lives. With regards to "Straight Up Bar Services" it only makes sense that he would want to do the same to help make YOUR event an incredible experience. With years of Bartending experience, Public Relations, Hosting and MCing several events, Robin is excited about bringing professionalism, energy and enthusiasm to your special occasion and guarantees a great time for all!
In addition to being able to entertain and motivate any type of crowd, Robin's commitment is always to serve his clients in a positive and very professional way.
He looks forward to meeting new people and to helping to make your event Spectacular!
Contact Robin at: This email address is being protected from spambots. You need JavaScript enabled to view it.

---
A few of our amazing Bartenders / Servers